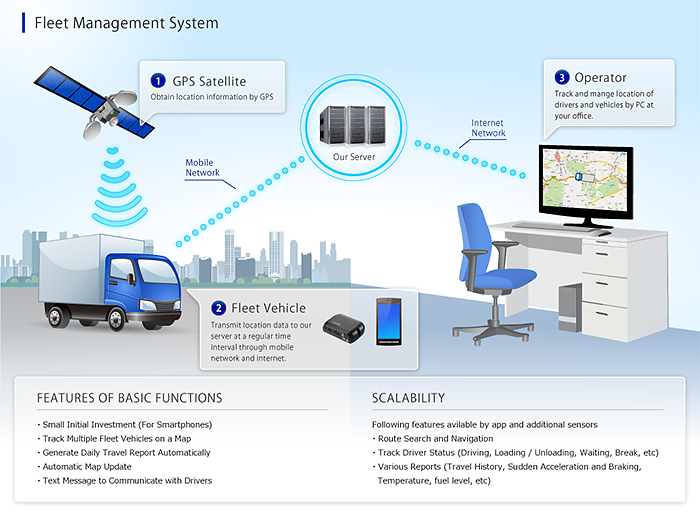 What is fuel management?

A robust fuel management system helps in maintaining and controlling fuel consumption. It also provides details of stocks for any industry which uses means of transport such as water, rail, air, and road. The applications specialize in calculating and managing the usage of fuel inside the construction companies and transportation industries. They are of immense importance for a fleet of cars or trucks.
If you own a fleet of vehicles operating in geographically diverse areas, then you need to keep an eagle eye focus on fuel consumption. Not doing so can lead to mismanagement and fraud. As a result, your revenues will take a hit and will affect the business negatively.
You can pick different methods and technologies to detect and track fuel inventories, such as purchased fuel purchased and fuel dispensed. This information can be kept in computerized systems and reports created with data to inform management practices.
Online fuel management is executed through the use of web portals to present insights into fueling data. Usually, with regards to an automated application, it enables consumption control, cost analyses, and tax accounting for fuel purchases. There are various types of fuel management systems, including card-based apps that track the fuel transactions based on fueling credit card and the driver connected with the PIN. Another example is one where the business owner can view diesel consumed across all vehicles from a central console (typically a mobile app)
Importance of the fuel management system
It is a crucial technology for your business because it helps you to keep track of the fuel used by the fleet. It manages everything via phone. Hence there is no need for outdated stocktaking or tank management. There are a few benefits that are quite helpful to understand why the fuel management system is essential and how can it be useful for you.
Benefits of fuel management better tracking, operation wide, in real-time -Automation allows for a better level of efficiencies. It virtually detaches human errors. It guarantees timely, detailed, and insightful information for each vehicle and every detail about every fueling session. The potential of tracking details like runtime and idle time can bring opportunities for improved driver training and route optimization.
Better Security – Fuel losses are frustrating and expensive. The fuel management system will help you to know where the diesel is going, its pending quantity, and if the costs justify the earnings of the fleet.
You are in total control – Streamlining processes in this vital aspect will help to increase an organization's efficiency and make sure about the accuracy and timeliness of record – keeping. It also captures valuable data to assess and refine the operation. A robust application keeps the fuel losses in check and recognizes potential problems before it gets too late. Such savings add to the bottom line of the fleet business.
Signing Off

A fuel management system will help bring down fuel wastage. Adopting this system will benefit as a great security measure to prevent occurrences of fraud. It saves fuel by having an accurate system in place that calculates the exact fuel consumption and stops the issues such the fuel loss.
The accuracy of data of gas consumption for every vehicle in your fleet shows incredible insights. The information caught in real-time also provides great integrity, reduce frauds, and free the industry from issues such as theft of fuel. This protection is because the fuel management system keeps a record of the amount of fuel used. These reasons show why fuel management is a critical solution needed for optimal fleet management.