These Are the Documents to Keep at Hand When Buying a Two-Wheeler Insurance Plan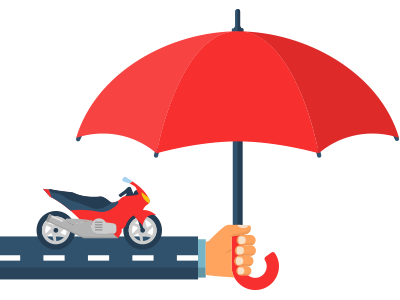 Insurance is a must for your bike as it acts as a safety net for expenses regarding any repairs or damage to your vehicle. Whether you buy bike insurance online or offline, there are several components that you need to consider. Once you have shortlisted the bike insurance of your choice, there are documents you need to submit for purchasing it.
Documents needed for purchasing a bike insurance
If you buy bike insurance online, minimum documents are needed. While in the offline process, you may have to submit photocopies of your documents to complete the purchase of your insurance policy. Whichever way you buy your insurance, the key documents reflect your personal details and the details of the two-wheeler you want to insure. Documents that reflect your personal details, like name, address, gender, and age. Documents regarding your bike insurance usually include a driving license and a registration certificate (RC). You need to enter details about your vehicle, like chassis number, engine number, the manufacture date of your vehicle, and registration number.
Important details to consider after purchasing the two-wheeler insurance
Once you have bought the policy after knowing the bike insurance price, it is important to go through your policy thoroughly and read the fine print. Here are some crucial components that you need to check:
Your personal information
Ensure that your personal details are accurate and that the spellings are correct on your insurance papers. Any errors or mistakes may cause problems later during the time of a claim. *
Ensure that the insurance papers have accurate details of your vehicle. Cross-check these details with your RC book and invoice. In the event of inaccuracies in your policy and documents, your claim may be rejected later. *
Validity of your insurance
Once you have checked your personal details and the details of your two-wheeler, check the details of your insurance. Make a note of your policy number so that all your communication regarding your insurance is done through it in the future. Also, check the validity of your insurance plan as you need to know if it must be renewed. *
You are entitled to a No Claim Bonus (NCB) at the time of your policy renewal if you have not filed a claim in the previous year. If there is an NCB component, ensure that it is mentioned in your insurance policy. *
Add-ons and coverage details
Policy documents reflect details regarding the coverage of your two-wheeler. Ensure that you are aware of the inclusions and exclusions mentioned in the policy. Also, if you have opted for any add-ons, check the details on them too. *
* Standard T&C Apply
Whether you are buying a two wheeler insurance third party or comprehensive plan, go through the details thoroughly. Insurance is the subject of solicitation. For more details on benefits, exclusions, limitations, terms, and conditions, please read the sales brochure/policy wording carefully before concluding a sale.